How to Move on a Budget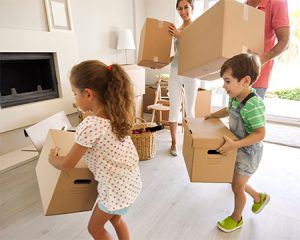 Moving can really be hard on you and your budget. Any time you plan on moving you should prepare to pay almost double in expected costs for that month. To help you in cutting some of the costs, we at All American Self Storage in Redwood City, CA have gathered some budget friendly moving tips for you to try.
Purge your Belongings
A great way to save your money and your budget is by getting rid of the items in your home you just don't use any more. An added bonus would be if you could make a profit. Holding a garage sale or even selling some of your household items online can help you to make enough to cover the costs of your move. When you have less to move you spend less on moving supplies and truck rentals. For what you can't sell, consider donating it to a local Goodwill or placing it in a storage unit at All American Self Storage in Redwood City, CA. You will be thankful you have less to move and unpack when it is all said and done.
Cheap Packing Materials
Instead of spending hundreds of dollars on boxes and packing supplies, use what you can around you. When it comes to non-fragile items you don't need to get fancy when it comes to moving it from one house to another. Fill up any storage bins, backpacks, duffle bags, and suitcases with less fragile items. Utilize clothing to double as a protective wrap for the fragile items you are placing in boxes. Socks and t-shirts work just as well as bubble wrap and newspaper.
Hiring your Friends
While hiring movers to help you with the moving process has some perks, it could put a serious dent in your wallet. Instead, try and enlist in the help of some of your trusted friends or family to help you throughout the process. To make it easier on them, have everything packed and ready to go. Then all they have to do is help with the heavy lifting. Bringing them lunch or even cookies is a great way to say thank you for volunteering their time.
Reanalyze your Outgoing Expenses
Moving is the perfect excuse and opportunity to see if there is a better deal out there when it comes to your TV and internet. A lot of companies will have lower monthly payments for a set amount of time when you are joining them as a new customer.
Moving doesn't have to be as expensive as you think. Finding creative ways to move your belongings from one home to another can save you a lot of much needed cash. If you are still in need of storage space in your new home you can trust All American Self Storage in Redwood City, CA to provide you with the storage unit you need. Call or stop by today to learn more about our facility.